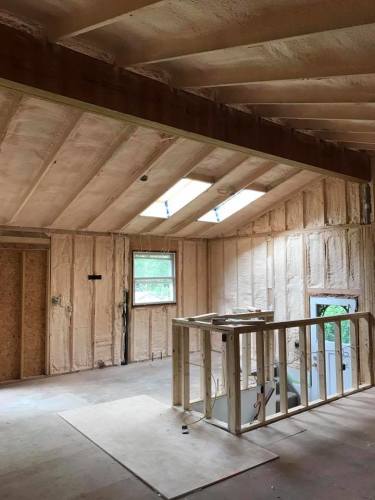 Sometimes we forget, but houses age the same as everything else does. That cumulative wear and tear can eventually give way to aesthetic or structural problems throughout, or both, if you're unluck. But have no worries, because we here at Property Rehab have you covered, no matter what the issue is! We specialize in renovations and construction and can pretty much do anything you need us to! With over 20 years experience our amazing team of expert crew can give you your house back.
Whether you're looking to restore your home to its former glory or are hoping to update it to a more modern look, we do it all. And you will be with us every step of the way from the initial consultation through the final, finishing touches, to ensure that we have hit everything on your list of wants and needs.
"I thought I was safe when I bought my 14-year old house and getting a positive home inspection. So I originally contacted Roger for a basement walkout and to move an existing window. During the project, it was soon to be revealed that the weeping tiles were installed improperly and against building codes. Roger and his crew could have easily covered it up and I would have been none the wiser. However, Roger has integrity. He genuinely cares about his clients and takes pride in his work. As soon as the problem was uncovered, he explained the issue in terms I could understand (which is a feat in itself as I knew nothing about anything in this line of work), and already had a plan to fix it. Before I knew it, my house was waterproofed and an additional sump pump was installed.
Then on to the walkout and window. Roger and his crew had to combat poor weather but everything was finished in a very timely manner. The walkout is beautifully crafted and looks amazing! The window does not look out of place and he was able to match my existing siding exactly.
Roger provided updates at every stage of the project. He takes care of any and all permits and inspections. He was always willing to answer any questions and even ones that didn't relate to the project. He only works with experts in their respective fields. His prices are reasonable. He is a perfectionist and treats your home like his own.
If you want quality workmanship and professionalism, I wouldn't even bother looking any further than Property Rehab. I would not hesitate to contact Roger again for any future projects." - Sara from Welland
Have questions? or visit our Facebook page for more.
Ask a Question
View our Facebook